Manchester United manager Erik ten Hag admitted his side needed David de Gea to survive an second half onslaught before winning their FA Cup quarter-final 3-1 against Fulham.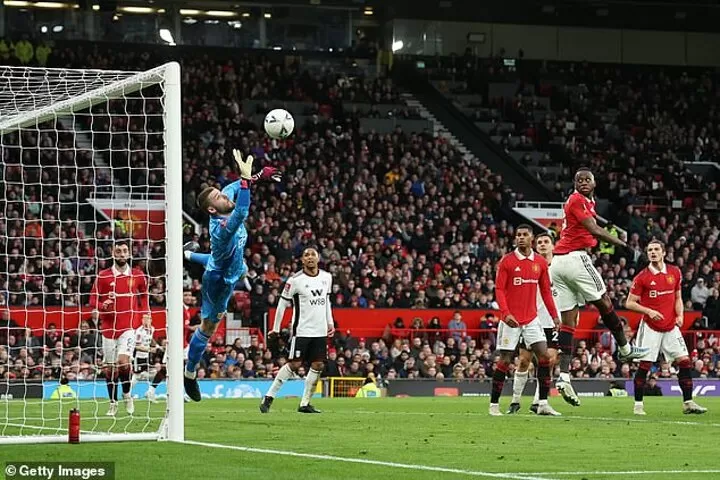 Aleksander Mitrovic gave Fulham a surprise lead five minutes into the second half, before the Cottagers forced De Gea into two crucial stops.
The goalkeeper pushed away a curling Willian effort, which appeared on course for the far corner.
De Gea was also called into action to deny Mitrovic with the Serbian forward looking to double his team's advantage.
The last eight tie then swung dramatically in Man United's favour when Willian and Mitrovic were both shown red cards, after the Brazilian was penalised for handball.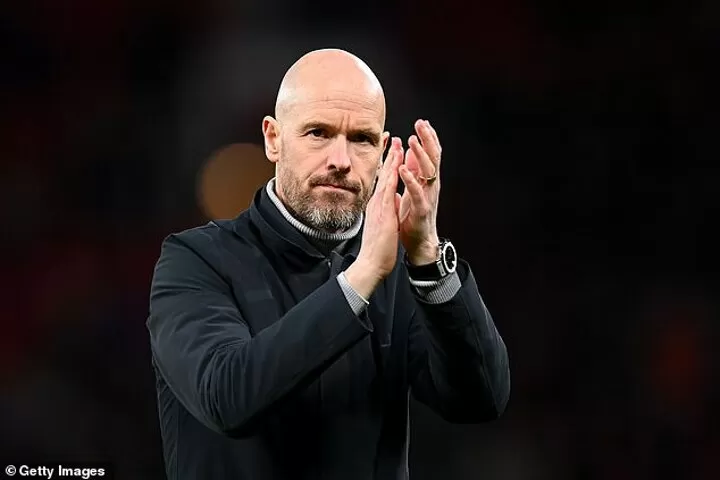 Bruno Fernandes converted the penalty before adding a third goal in injury time, after Marcel Sabitzer had put United ahead.
Ten Hag hailed the contribution of De Gea at full time, with the goalkeeper having been vital in ensuring the Red Devils remained in the game when 1-0 down.
'We created great opportunities and at half time we should have been up because I can't remember a save from David in the first half,' Ten Hag said. 'And in second half, we came [into] difficulties out of the dressing room.
'We conceded the goal from the set play and we needed David to survive the game because he had two great saves.
'And then the key moment it was a great attacking transition and really well done by Antony, really well done by Jadon (Sancho), and it was a clear and obvious penalty.'
United will now face Brighton at Wembley next month for a place in the FA Cup final, with local rivals Man City meeting Championship promotion chasers Sheffield United in the second semi-final.
Ten Hag's side are seeking to add the FA Cup and Europa League to their Carabao Cup triumph this season, while United are on course to qualify for the Champions League through the league.
The Dutchman claimed his side are where they want to be, despite suffering a humiliating 7-0 loss to rivals Liverpool and a goalless draw with Southampton in their last two Premier League matches.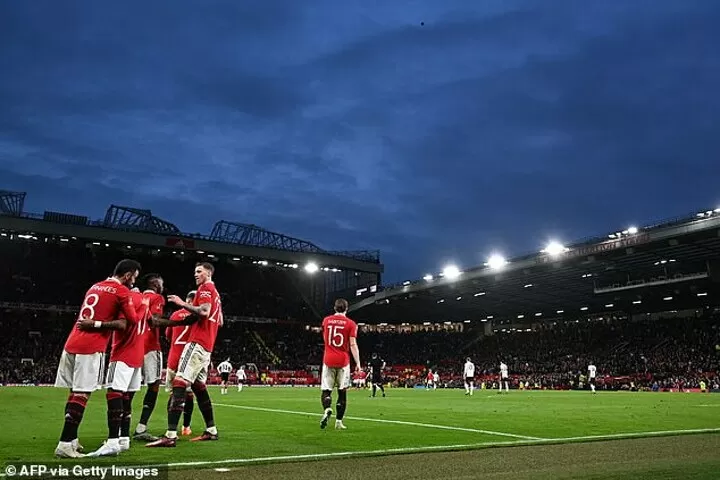 'We are definitely in the position we want to be,' Ten Hag said.
'We battle for it, we deserve it, trophies will be won at the end of the season, we are in a position to win trophies.
'But we have to fight for it. We need a whole squad because we already played from Christmas on every third or fourth day and that will continue to the end of the season.
'That is what we love, that will give us energy, when you can compete for trophies, when you are in a position where you want to be.'