Marc Cucurella was seen wearing odd boots at Stamford Bridge on Tuesday after a heavy challenge tore one of his starting pair clean off.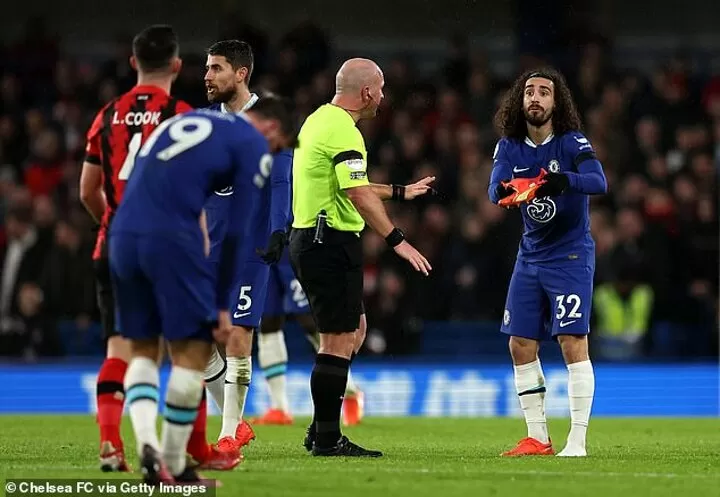 The Chelsea defender went to inspect the boot afterwards in the Blues' 2-0 win over Bournemouth, but found it was unusably torn and limped off to fetch a new one.
He then opted to stay in the other undamaged shoe, meaning he played much of the second half with one orange boot and one silver.