Antonio Conte leaves Tottenham by 'mutual consent' following his incredible tirade launched at his own players after the 3-3 draw at Southampton.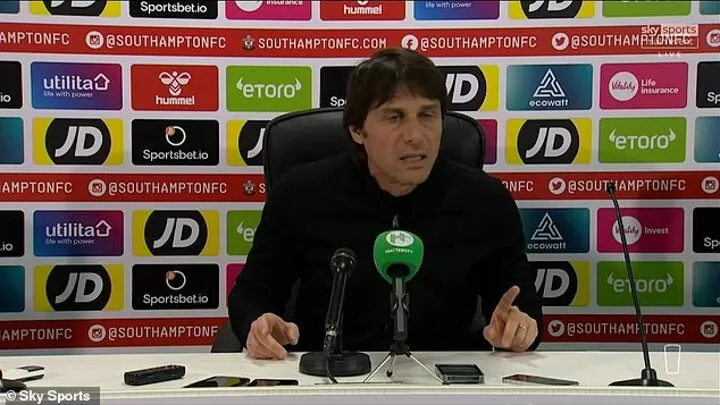 Spurs had been leading 3-1 at the Premier League's bottom club with just 13 minutes to play on Saturday, only to then concede twice – including a penalty in stoppage time – to drop two points and put a severe dent in the club's bid to qualify for the Champions League.
Conte was furious after the game and ranted during his post-match interview. As a result, his position at Tottenham came under threat.
Conte had taken over as Spurs in November 2021 following an ill-fated start to the season under his predecessor Nuno Espirito Santo and what's followed has been a rollercoaster 16-months in charge at the Tottenham Hotspur Stadium.
He leaves the club with a record of 41 wins from his 76 matches in charge.
Mauricio Pochettino, Steve Cooper, Roberto De Zerbi, Olivier Glasner and Luis Enrique are among the coaches who could succeed Conte, but axed Bayern Munich boss Julian Nagelsmann is the bookies favourite.
The Italian, who held talks with Spurs chiefs this week, had just three months left on his current deal, which is worth £15million a year – meaning Conte is due in the region of £4million in compensation, excluding the money owed to his staff.
Discussions over a potential severance package had taken place at Tottenham before the decision was made.
Spurs held an option to extend Conte's deal by an extra 12 months, however it is understood there is no obligation for Spurs to compensate their current head coach for that extension clause.
Ryan Mason, who is expected to take temporary charge after Conte's dismissal, took the team as they trained on Tuesday – the first time since the Italian's vicious verbal attack.
While Conte's first season was a major success after guiding the club through early turmoil to return to the Champions League, this term has proven much more volatile.
Despite Spurs once again battling for a place inside the top four, fans have been left furious with the team's largely poor performances and weak exits from all the cup competitions – including an FA Cup fifth round defeat at Championship side Sheffield United and from the Champions League at the hands of AC Milan.
It means Spurs' trophy drought will extend into a 16th season and, given the turmoil inside the dressing room, they face a huge fight to retain a place on Europe's top table next season.
The Italian laid into his players during a series of explosive post-match interviews after the Southampton game, in which he questioned their desire and attitude, with huge concerns having been raised at board level over how the rant affected the squad's morale.
'They are used to it here,' fumed Conte after a 3-3 draw at St Mary's. 'They don't play for something important. They don't want to play under pressure. They don't want to play under stress. It is easy in this way. Tottenham's story is this.
'I said I wanted to see the fire and I have not seen it. I said that I want to see the fire in their eyes, in their hearts. I want to see the right spirit. Not only in the training session, but on the pitch because it is here you make the difference.
'Until now, I try to hide the situation but there are 10 games to go and some people think we can fight. Fight for what? With this spirit, this attitude, this commitment? What? For seventh, eighth, 10th place?'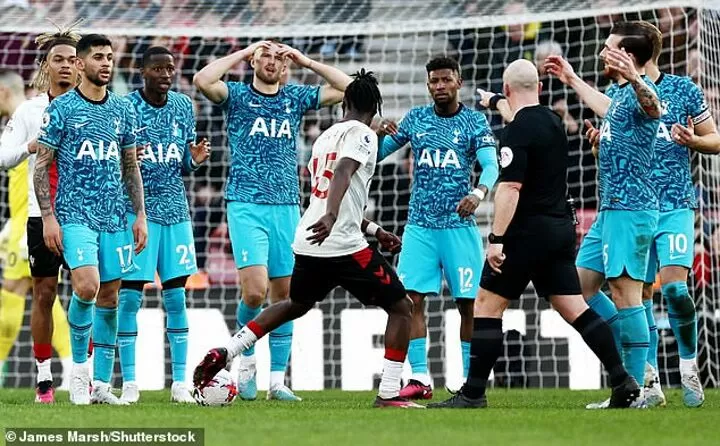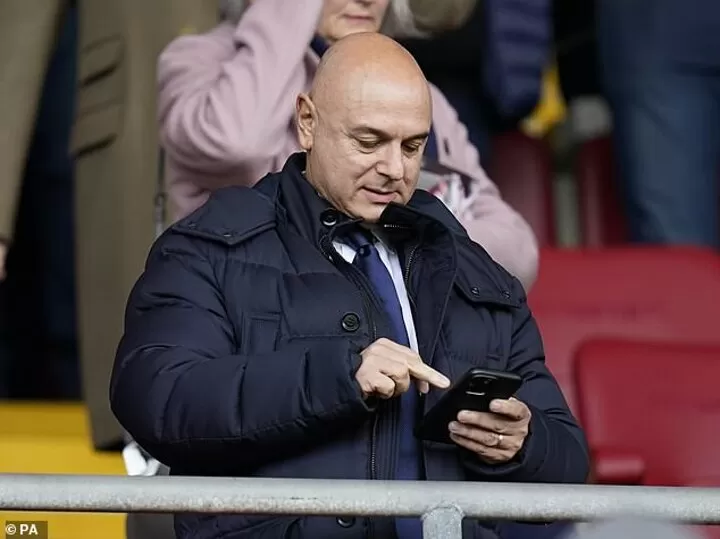 Heading into the international break following the demoralising result at Southampton, Conte had given his players' two days off amid intense speculation over his immediate future at the club.
During this time, Conte flew back home to his native Italy to be with his family – with footage emerging of him boarding a RyanAir flight.
This however was not out of character for the former Chelsea boss who often returns home when a gap appears in the team's training schedule.
Conte's attempt at a first full season at the club has also been disrupted by personal tragedy as well as ill health.
A key member of his backroom staff in fitness coach Gian Piero Ventrone sadly passed away in October. This was followed by the passing of friend and former Lazio defender Sinisa Mihajlovic in December while former Juventus and Italy team-mate Gianluca Vialli also died a month later.
Conte's health then soon took a turn for the worse, with gallbladder surgery in February keeping him off the Tottenham touchline for six of the following seven games.
But since returning, he was heavily criticised for an ultra defensive set-up as Spurs drew 0-0 with AC Milan to go out 1-0 on aggregate in the Champions League last-16.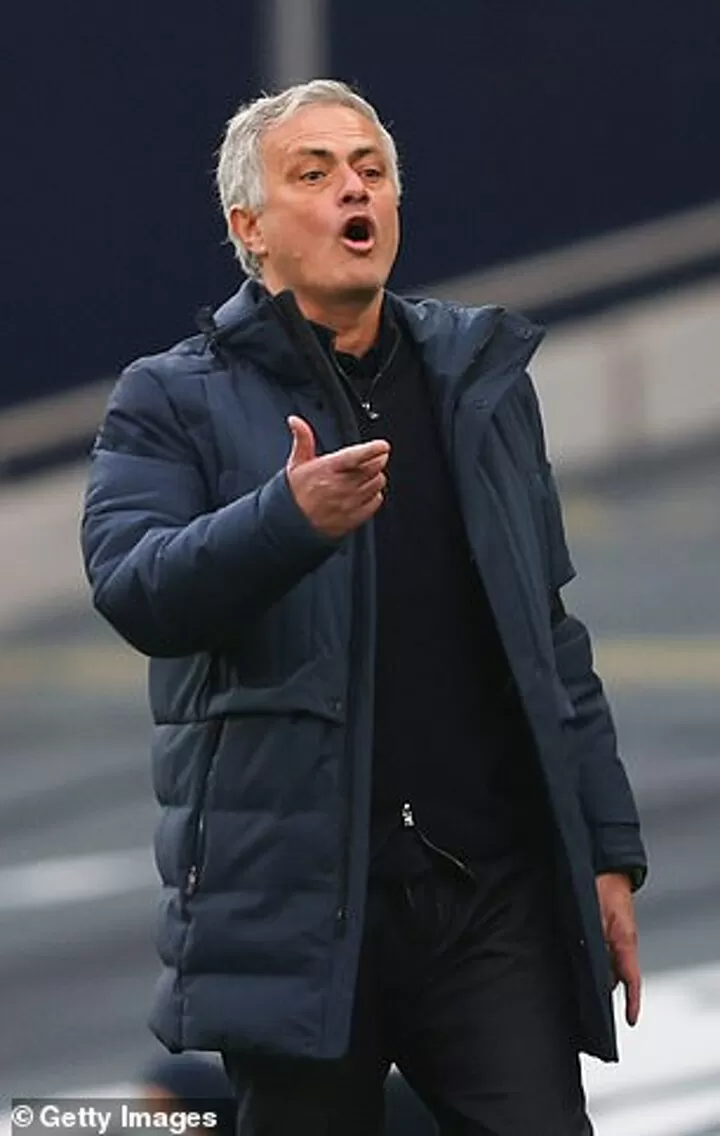 Despite a 3-1 win over Nottingham Forest in their next outing, frustration among fans boiled over with the dropped points at St Mary's.
Conte had already been expected to leave the club at the end of the season upon the end of his contract.
Spurs' former midfielder Mason is now expected to take over on an interim basis until the end of the season having undertaken a similar role following the dismissal of Jose Mourinho in April 2021.
Club icon Pochettino is the favourite to return in the summer. He has been out of work since being sacked by PSG last July.
There have been reports, however, that a number of potential successors to Conte share similar concerns to the Italian about the club's direction.
According to The Telegraph, a number of those candidates are in agreement with the points raised by Conte during his furious post-match press conference.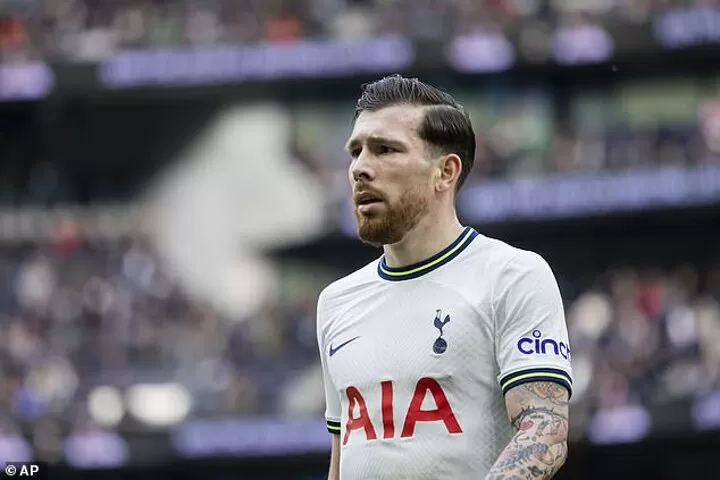 The same outlet claims there is a feeling from outside the club that Conte had over-achieved by securing a top-four finish in the Premier League last year.
They feel that this campaign – where Spurs have struggled to maintain a place in the top four – is more reflective of the level of the squad and the ambition of the club.
Spurs midfielder Pierre-Emile Hojbjerg on Tuesday called on Conte to elaborate after he accused the players of being unprofessional.
'I understand that if you want to be successful as a team, you need 11 men who are committed to a project and a culture. But I think he has to elaborate on how he feels before you as a player can start measuring and weighing,' the Dane said.