Emile Smith Rowe declares his feelings towards Folarin Balogun's international future amid his appearances in the USA this week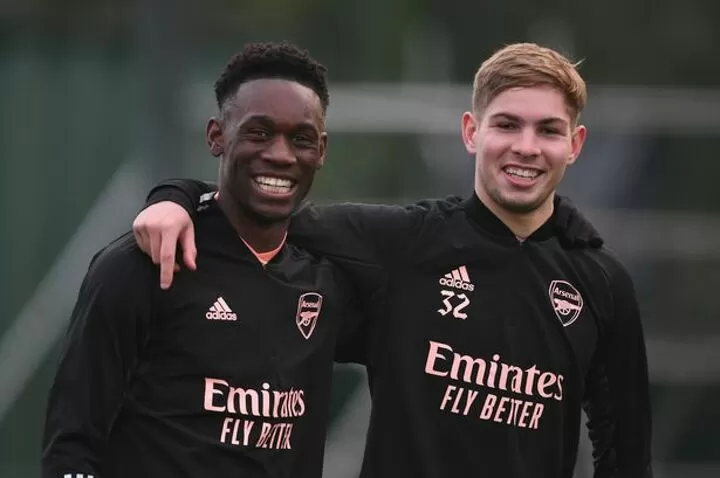 Arsenal star Emile Smith Rowe has insisted he wants Folarin Balogun to pledge his international allegiance to England amid continued speculation linking him with the USMNT.
Balogun's appearance in the US comes after interim boss Anthony Hudson said: "As I said before, we've had dialogue we've spoken. He's out here, having a bit of a break and some training, and we've had some discussions.
"So yeah, now it's about him just enjoying the rest of his trip." Balogun has been spotted in Orlando, not far away from the US training camp for this fortnight.
"It's been good, because it's been an opportunity for us just to share about our program and who we are and what we do," Hudson added. "And look, that's it, I hope we get the chance to speak to him again. So it's been good to meet him, and I know a few of the guys who have spoke to him as well."
"Of course [I would prefer he choose England], but obviously it's his decision," Smith Rowe told reporters. "That's down to him to do what he wants to do. It would be nice if he could be with us in the summer but like I said, that's down to him and he's got to do what's best for him."
The Young Lions will look to win their first European Championship since 1984 in the summer. Lee Carsley's side are one of the tournament's favourites and Balogun's presence in attack may be the difference.