Julen Lopetegui  is running out of patience with Premier League referees after he was again left furious by decisions in Wolves' damaging defeat by fellow relegation candidates Leeds.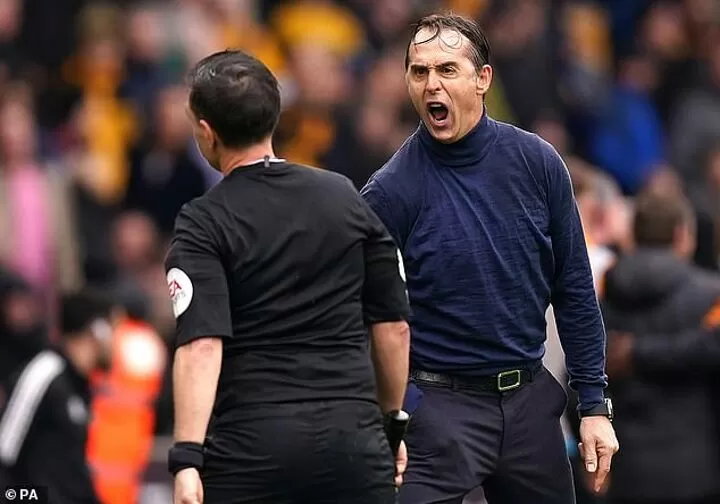 The Wolves boss believes his side have consistently been on the wrong end of refereeing calls during his time at the club.
After this game, Wolves coach Edu Rubio and club secretary Matt Wild requested an audience with referee Michael Salisbury.
Wolves were astounded they were not given a penalty when Nelson Semedo appeared to be kicked by Junior Firpo, and similarly angry when Leeds' fourth was given despite an apparent shirt pull on Adama Traore. They will also appeal against the red cards issued to Jonny and unused substitute Matheus Nunes.
'I want the decisions to be fair and not have the sensation of feeling it is unbalanced,' said Lopetegui.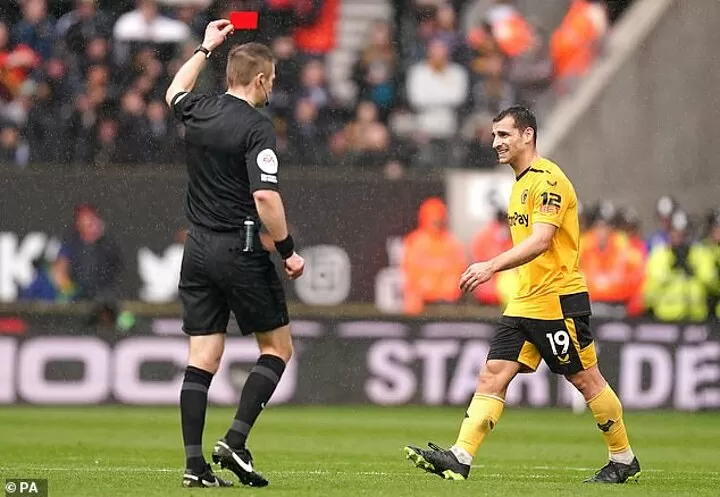 'At the end of the season things normally even out but we are very unlucky.
'The referee decisions until this moment, I can make a book – it's incredible.
'There have been bad decisions against Liverpool, Nottingham Forest, Southampton, Newcastle, now here. I understand there can be mistakes but I am repeating myself about the same mistakes against us, and it is not easy. I try to be honest.'
Lopetegui was already smarting before kick-off following events at Newcastle last week, where his team were denied what appeared a clear penalty when Nick Pope hauled down Raul Jimenez.
An independent panel concluded that referee Andy Madley had made a mistake, while referees' chief Howard Webb held a 90-minute meeting with the Wolves boss in January to discuss decisions against his team.