Darren Bent has branded Manchester United winger Antony a 'YouTube player' after another underwhelming performance from the Brazilian.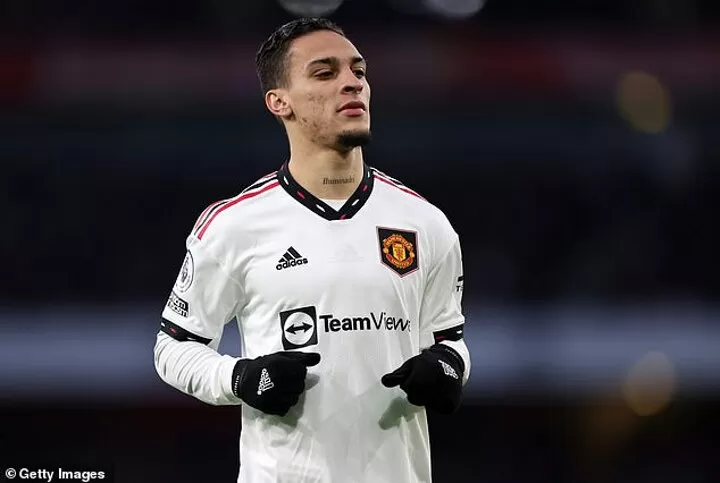 The left-footed attacker was taken off after 70 minutes at the Emirates after receiving a yellow card and attempting just one shot in the match.
While Antony actually completed three of his five dribble attempts in the match, he too often slowed down the United attack and his inability to beat his man was magnified by an electrifying performance from his right-sided counterpart Bukayo Saka.
Sunday's deflating 3-2 loss has placed further scrutiny on Antony's current form and Bent is now the latest ex-player to criticise the United man.
'He's doing all this stuff but he's not going past anyone. It's not like he's doing a trick to manipulate the ball to go past someone, he's just doing it for the sake of it,' he said on talkSPORT Drive.
'All tricks and flicks, no substance at the minute.'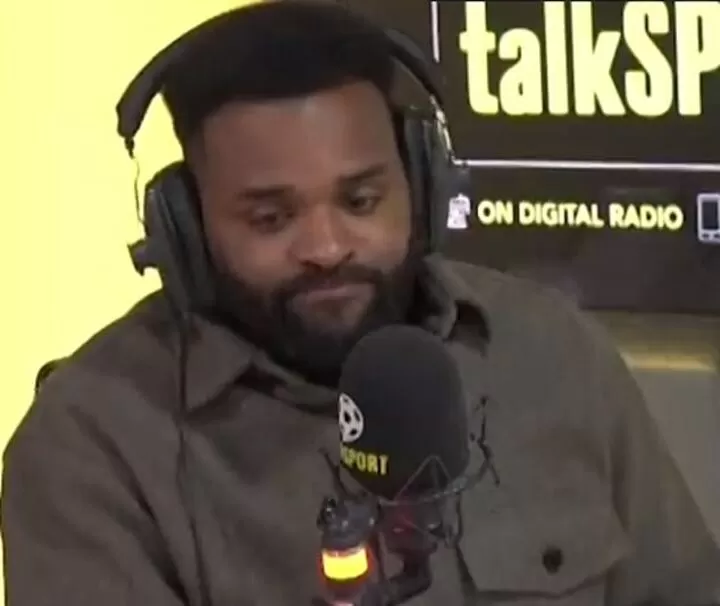 When co-host Andy Goldstein put it to Bent that he was describing what some people may call a 'YouTube footballer,' the former Spurs and Sunderland striker didn't deny that label.
'A little bit yeah. You clip all the best bits of a footballer and you look at it on YouTube and go 'wow, I can't believe we're signing him!'
'But where's the substance in between, where's the end product? I know he started off alright at United, couple of good goals, but where's the end product?'
Bent's remarks come after former United legends Gary Neville and Rio Ferdinand expressed their concern with the form of the £86m signing.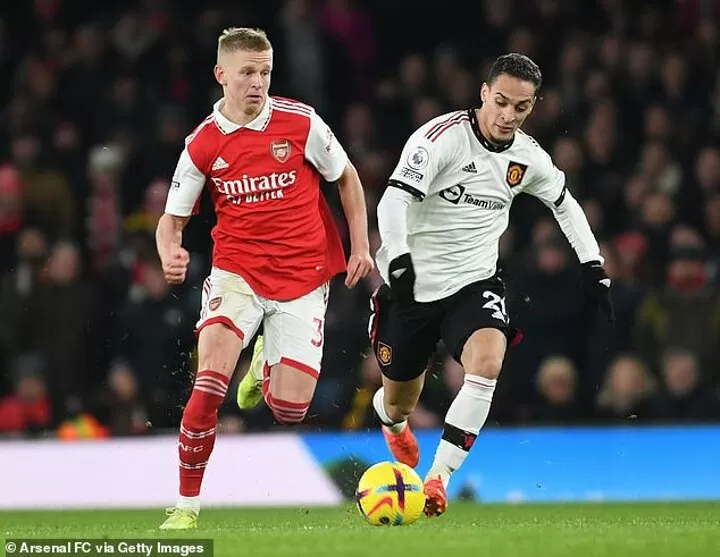 'I wish they had better quality in the final third, Sancho isn't out there and you would expect United to have better options off the bench but they haven't at this moment in time,' he said on his podcast.
'I want to see more from Antony, £90m signing and I think to take him off is a disappointment because you would like to think like Gabriel Martinelli and Bukayo Saka, who are also young players, that Marcus Rashford and Antony could've been the ones on the other side of it, counter-attacking for United.
'But it's just not happening for him at this moment in time and he has got a bit of work to do. He obviously he is newer to England than the other two.'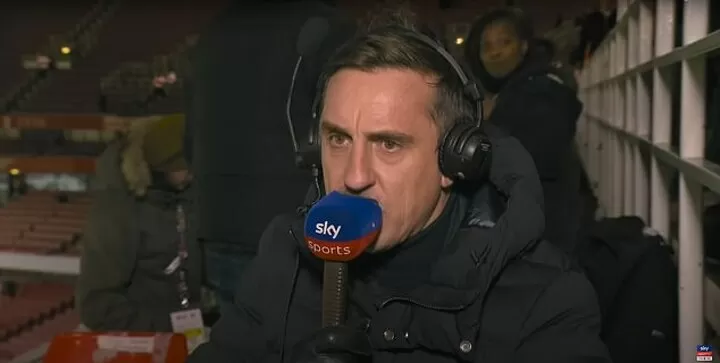 Ferdinand echoed his former teammate's sentiment, saying on his Vibe with Five YouTube channel: 'He just doesn't beat anyone and I'm sitting there thinking, 'Was that always the way?
'I've seen clips of him when he was at Ajax and he was somebody who used to beat people.'
While the winger will be afforded time to adjust to the league, the current numbers present a sobering reality.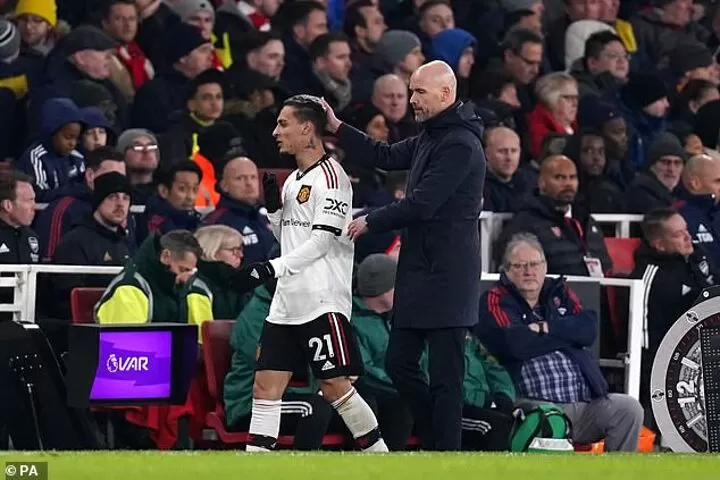 The Brazilian is averaging 0.98 successful dribbles per 90 according to FBref – a respectable second on the team behind only Marcus Rashford – but he hasn't been efficient in his attempts to beat opposing defenders.
His 36 percent dribble success rate is 10th on the team of players with at least five total attempts, worse than Scott McTominay, Diogo Dalot and Casemiro (Marcus Rashford is 11th, is should be noted).
He also has zero assists.
With Alejandro Garnacho emerging and Jadon Sancho back in training, Antony risks losing his place if his form does not improve.