Oleksandr Zinchenko has been a key player for Arsenal since completing a £30million move from reigning Premier League champions Manchester City last summer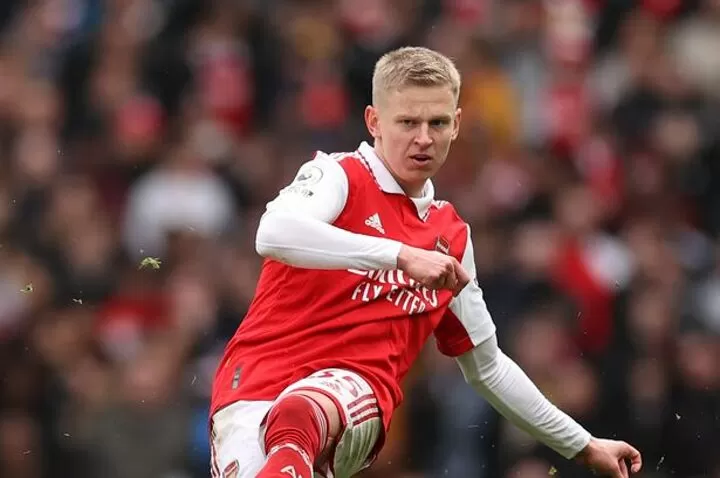 Oleksandr Zinchenko is hoping he can help Arsenal win their first Premier League title since 2004. The Ukrainian defender had won four titles in five years at Manchester City before completing a £30million move to the Emirates Stadium last summer.
Zinchenko has been a revelation in defence for Arsenal and fans have taken him into their hearts due to his passion and talent. The north Londoners moved eight points clear of City at the top of the table with a 4-1 win against Crystal Palace on Sunday afternoon – and fans absolutely loved what Zinchenko did after the game.
Arsenal are firmly in pole position to lift their first Premier League title since 2004 this season after the win against Palace. The Eagles sacked Patrick Vieira prior to the defeat against the Premier League leaders as the Gunners moved eight points clear.
Bukayo Saka was the star of the show at the Emirates Stadium, but fan-favourite Zinchenko strengthened his bond with supporters after the match. The Ukraine international was spotted driving home past a large group of Arsenal fans as he wound down his window and cheered from his car, resulting in a huge roars of approval from the Gunners faithful.
It's clear that Zinchenko is enjoying himself as the title race heats up and his experience of being in this situation before will only help Arsenal stay calm and enjoy the moment. The Ukrainian defender has become Arteta's preferred choice at left-back and he has already won fans over this season as he aims to make history in his debut season.