Arsenal went eight points clear at the top of the Premier League with a win over Crystal Palace and Granit Xhaka put in another impressive performance for the Gunners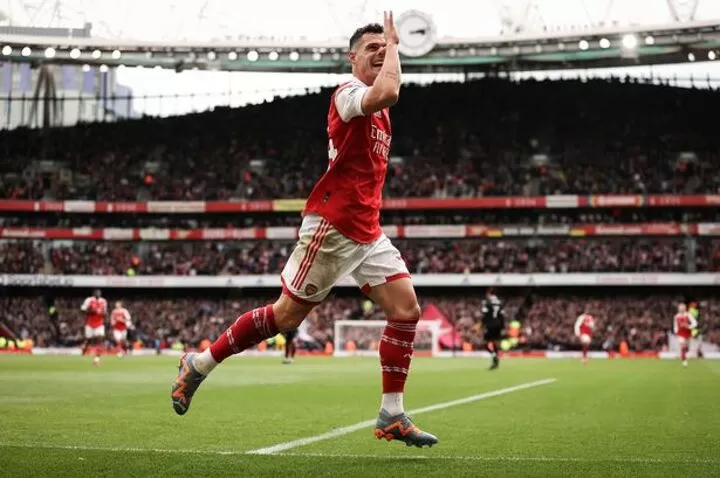 Granit Xhaka has been one of Arsenal's most important players this season. Who would have thought that a couple of years ago?
The 30-year-old, who was linked with a move to AS Roma last summer, has silenced his doubters this campaign and has been a mainstay in Mikel Arteta's midfield, alongside Thomas Partey and Martin Odegaard. Many thought Fabio Vieira, Emile Smith Rowe or even a potential arrival may replace the Switzerland international in the left No.8 position. Oh how they were wrong.
Xhaka has played 38 games for the Gunners this season and has scored six goals. He has also set up a further five.
After a strong start to the season his form somewhat dipped in 2023 and there had been calls for him to be given a breather. Arteta didn't listen and kept faith with Arsenal's No. 34.
Asked what's changed about Xhaka to get him scoring again, Arteta said: "Believing again. Getting in the right positions, believing the ball is going to land there and then being clinical.
"I told him today 'you're going to score again' because when you have that mindset and you are there and you see the way he's training, good things are going to happen. He's been phenomenal all season."
The win over Crystal Palace means Arsenal are now eight points clear of Manchester City, although Pep Guardiola's side do have a game in hand. With 10 Premier League games left for the Gunners, Xhaka will undoubtedly have a big role to play for the north Londoners between now and the end of the season.