Since reviving their women's team in 2018, FA Cup magic had escaped Manchester United. In the last four years, the club had never made it past the quarter-final stage.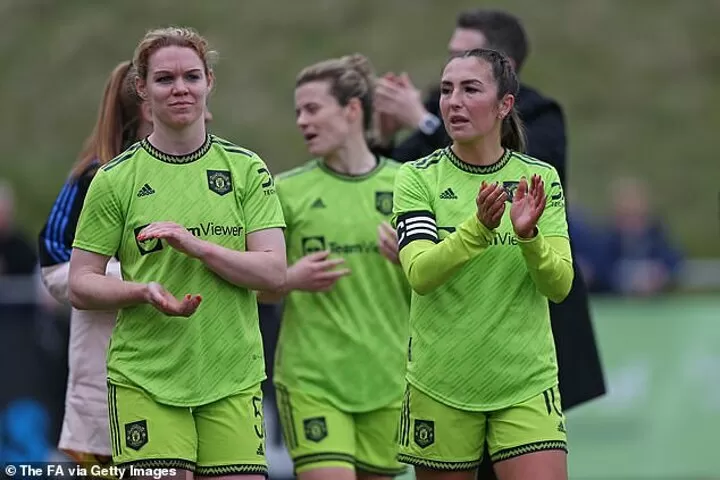 Finally, then, a little bit of history. Victory over Lewes on Sunday means they are one win from a first appearance at Wembley.
They were made to work hard by a Lewes team who were cheered on by a record 2,801 supporters. There is no stadium quite like the Dripping Pan, where you can rent a beach hut to watch the game.
After an own goal from Rhian Cleverly put United ahead in the early stages, the best of the action came in the second half. Vilde Boe Risa's header looked to have sealed United's win but a great strike from Emily Kraft put the Championship side back in it. It was not to be, with Nikita Parris scoring in the 89th minute to send United through to the semi-finals.
It was a win they desperately needed. After reaching the last eight of the FA Cup in their first season, they exited in the fourth round in 2019-20 before back-to-back fifth-round defeats.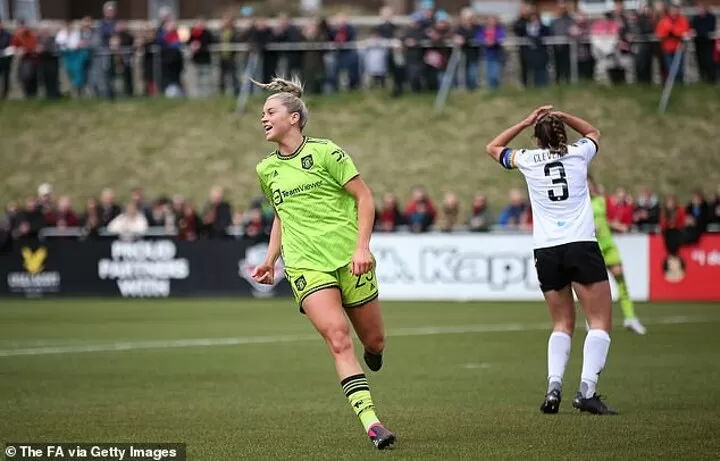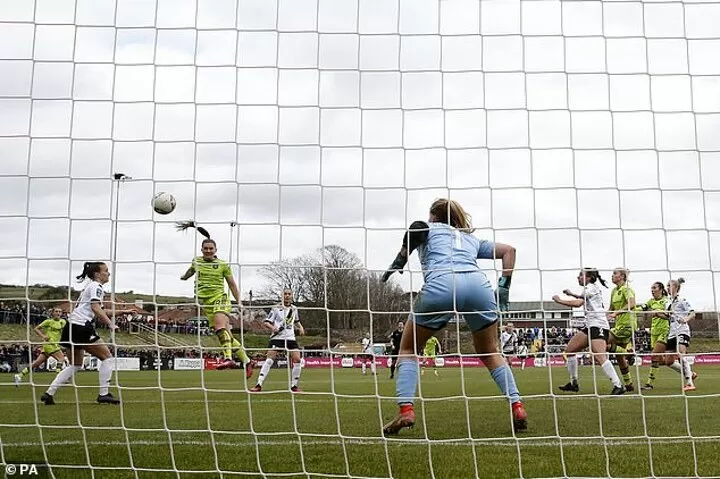 Admittedly, the draw has not always been kind, with Manchester City knocking them out twice in the last three years. They will be hoping to avoid their rivals and Chelsea in today's semi-final draw.
Qualifying for the Champions League is undoubtedly the club's priority this season but United also have to show they are a club who can challenge for trophies as well as compete for the top four. They need to be in that Wembley final more than Chelsea and City.
Those two clubs have been there and done it. Some of the United players in yesterday's squad were part of the team who won the Championship title in 2019 but many have not experienced lifting silverware and, until you do that, teams such as Chelsea and City are always going to have the edge.
'It's good to be there but we want to progress to the final and try and win it,' said boss Marc Skinner. 'Once you get those trophies, that's when you start to really show people who you are. People start to fear you then.'
Lewes can have pride in how they performed on and off the pitch yesterday. They warmed up in shirts that read #EqualFACup on the front while an unevenly weighted set of scales holding the trophies of the men and women's competitions was on the back.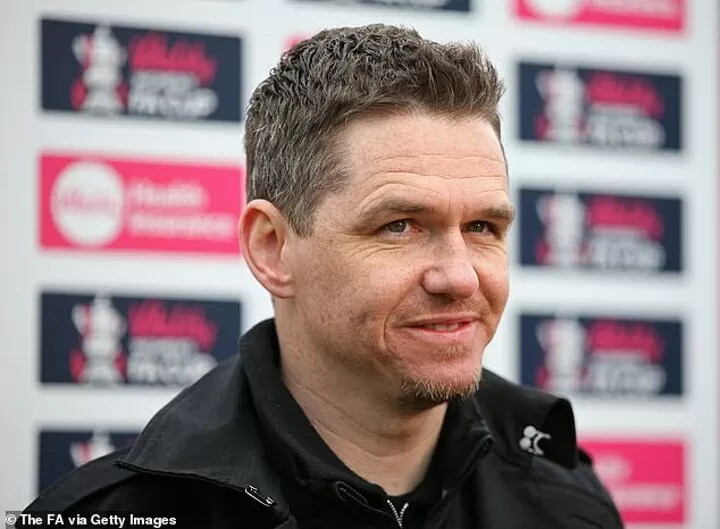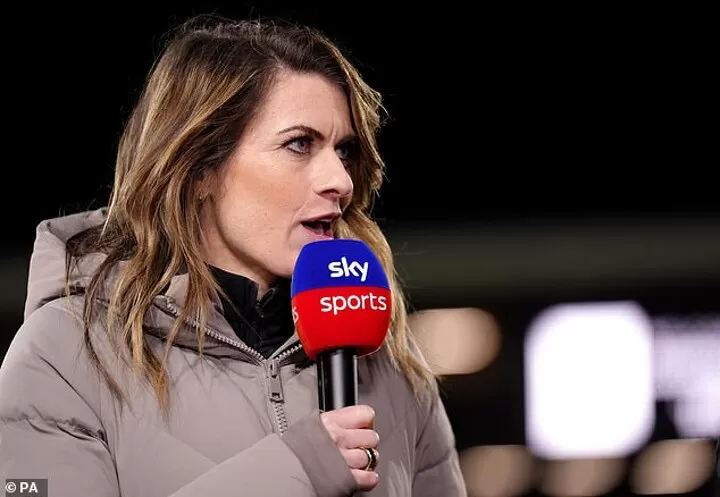 Players had written an open letter to Karen Carney, who is chairing the Government review into the women's game, asking her to address the 'gender inequality in English football's greatest prize'.
They highlighted that they had bagged just £45,000 for reaching the quarter-final compared to the £450,000 men's teams had earned for reaching the same stage.
'Today was a great event, the club deserves a lot of respect,' said Lewes manager Scott Booth. 'With more than 2,500 fans here, if you're going to go out of a tournament it was a fitting way to do that.'