Arsenal full-back Nuno Tavares was said to have annoyed Gunners boss Mikel Arteta, if recent reports are to be believed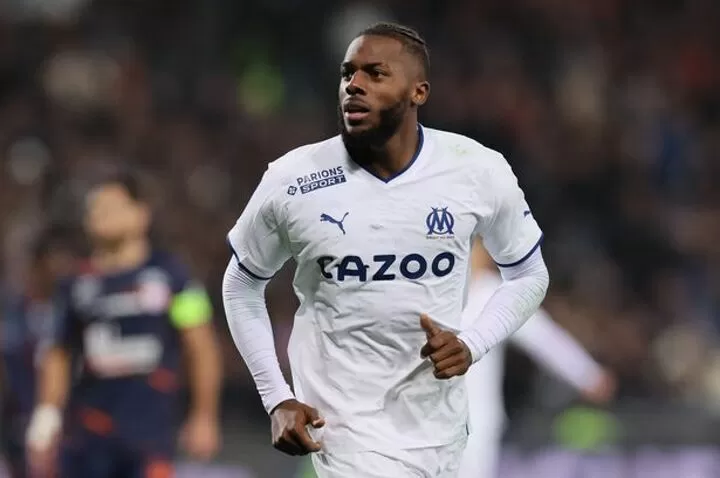 Arsenal youngster Nuno Tavares's season on loan at Marseille has been a rollercoaster, to say the least.
Tavares, who joined the Gunners from Benfica back in the summer of 2021, was sent to the Stade Velodrome to get some much-needed first-team football under his belt after fellow left-back Oleksandr Zinchenko arrived in north London during last summer's transfer window.
The Portuguese Under-21 international's form has been as topsy-turvy as ever, often following up a stellar display with a sub-par performance in the very next match.
French newspaper La Provence rated his most recent outing, against league-leaders Paris Saint-Germain, with a 2.7/10 whilst L'Equipe have now claimed that Arsenal boss Mikel Arteta and his staff were "often annoyed with his behaviour" before deciding to send him to Marseille on a temporary basis.
It is currently unclear what exactly the 23-year-old was doing to frustrate Arteta but the Spaniard has shown a ruthless side in the past when dealing with players.
The Amazon documentary 'All or Nothing: Arsenal' was then released, with a clip showing Arteta speaking to the director of media communications Mark Gonnella about the former Borussia Dortmund star.
Arteta said: "That's why I have everything documented with the dates, the times, the conversation, how it happened, why it happened… Because if one day it's needed [Arteta then symbolises showing a document].
"He's been late apart from all the issues many times. The club has got a tradition. When you get paid that much money…"
Of course, Tavares has not been publicly disciplined by the club at all and it would be remiss to suggest as much. However, the young full-back should need no reminder that the Arsenal manager is not afraid to let players leave if he is unhappy with their attitude or the way they apply themselves.